Changing the trend of business and the expectations of the audience, you need to elevate your level of marketing to meet your expected audience. Social media marketing is a progressive and powerful online marketing resource for companies and brands. Leverage the power of Social media marketing that can dynamically increase your exposure and bring tangible results. 
A social media marketing agency is much beyond focusing on Twitter and Facebook; it is cost-effective digital marketing services that focuses on social media, blogging and forums. We are reliable Social media marketing services in Toronto, providing proper consultation about social media strategy for your website. We are focused on helping your business gain enhanced leads and increased brand awareness in the digital arena. 
Social media marketing services as part of an integrated digital campaign 
Over billions of active customers on social media, it is imperative to reach your targeted audience through the right platform. Social Media marketing has drastically grown over the years, and it has become a powerful tactic in any digital marketing campaign. As a social media marketing campaign, our goal is to drive customers, augment your reach and audience. We take a strategy-first, data-driven approach to boost your Social media marketing reach. 
Advertising and Promotion 
Social media advertising can boost engagement and traffic to unprecedented heights. We help you develop and implement effective approaches across suitable social platforms and leverage opportunities for your brand exposure.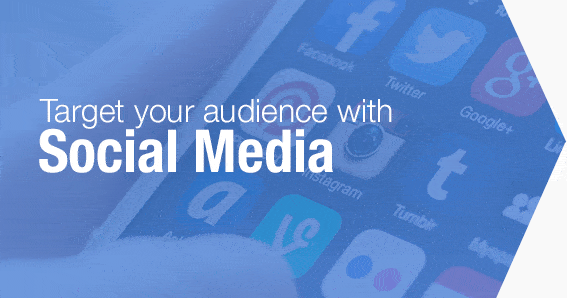 Content Development and Implementation 
By understanding the target market and goals, our team would curate content for media that your customers and prospects would love to get hooked with. 
Facebook marketing 
From above 2 billion active users, our social media management services assure you of reaching your targeted audience through customized advertising services. Facebook holds a massive user base, and it is one of the best platforms to promote your brand Internationally. Our elite solutions can help you create campaigns and manage them flawlessly. 
Social media management 
Users are addicted to social media, just like daily coffee hits. We connect with customers, build loyalty and build a long-lasting impression on their minds. Our community of social media services engages and works out an effective communication management strategy by consistently responding and listening to your customers. 
Instagram marketing 
Around 71% of B2B marketers and 82% of B2C marketers, Instagram is amongst top social media platforms that include high-quality visual, photography, custom illustration, video engagement and much more. As an SMO Service provider company, we can help you optimize your complete profile from keyword research, story integration, ad campaigns and fostering who reflect the brand's values that can help drive followership. 
Cross Channel Promotion 
The insights from our reporting and analysis, we make sure that your message pinpoints the audience and fit across multiple marketing platforms, enunciating your brand voice across the Internet. 
Protect your business from exterminating into complexities of social media marketing. As trusted social media marketers, we translate your business goals into successful social media marketing campaigns that increase the inflow of profits, engagement and goodwill. Social media would allow you to connect with highly valued audiences and ensure the entire process is easy and beneficial for you. Our data-driven, result-oriented, an innovative and customized solution can target an audience and lead conversion right to your business.